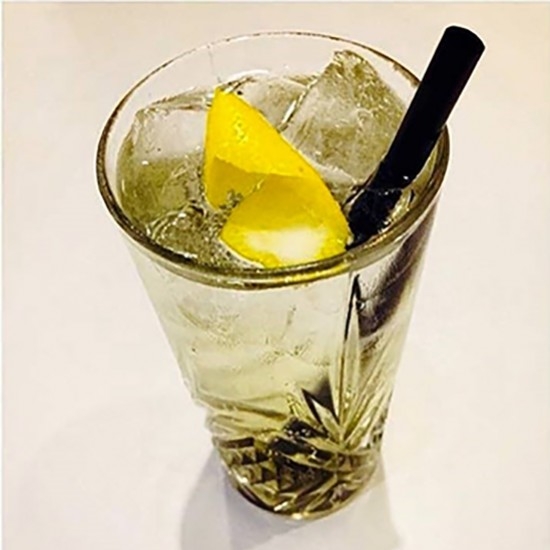 Farigoulade @ Emeric Mouillot, Bar manager of The Orangerie (Lyon)
Ingredients:
• 4 cl of Farigoule
• 10 cl of tonic
• A line of syrup of violet
Preparation: 
Put down ice cubes and Farigoule in a glass Tumbler, lengthen with Tonic and add a line of syrup of violet mix in the spoon with mixture.
Photo credit : L'Orangerie
Related products
Farigoule of Forcalquier, thyme liqueur
50 cl - 40°

This liqueur, characteristic of Haute Provence, is produced with wild thyme, a rustic and rebellious plant, harvested at the beginning of springtime, a time when our whole region is scented by this "simple"perfume. This characteristic digestif is testament to time-old tradition and regional soils, thanks ti its delightful garrigue perfume!