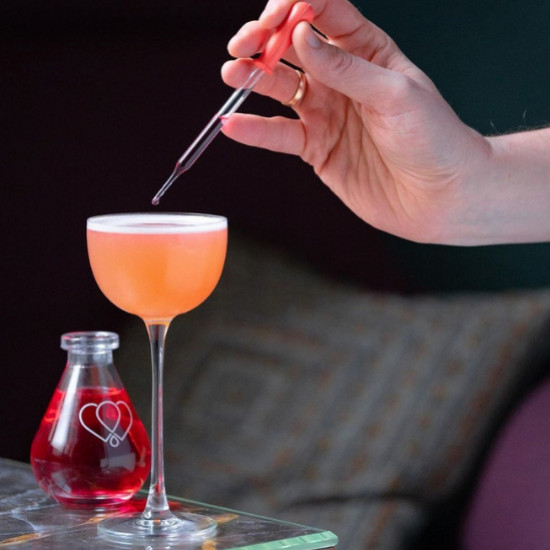 Feeling peachy
by Matthias Soberon, mixologue 
Ingredients: 
-45ml Dry Gin
- 20-25ml Rinquinquin Peach Aperitif
- 30ml Pineapple Juice
- 15ml Lime Juice
- 5 drops '???????????????????????? ????'????????????????????' (Belgian-made elixir that consists of a selection of ingredients, each with an aphrodisiac effect, like Pomegranate, Cherry, Sage and Ginseng -https://www.vaccindamour.com/home) 
Method : 
Shake first 4 ingredients with ice. Double strain in glass. Add the drops / Serve ungarnished
© photo : @servedbysoberon
Related products

15° - 75 cl
RinQuinQuin is a white wine-based apéritif, with peaches, leaves of peach trees picked in autumn,  sugar and  alcohol.