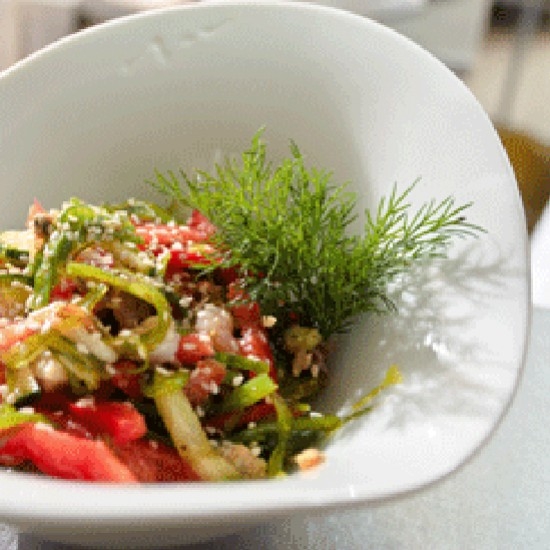 Fennel Salad with HB Pastis
Ingredients
For 4 people

•    3 fennel bulbs
•    100 g of mesclun
•    1 jar of sundried tomatoes
•    4 black olives
•    5 tablespoons of olive oil
•    1 tablespoon of HB pastis
•    1 lemon
•    Salt, pepper
Preparation
Preparation: 20 mins.
Marinade: 1 hr.

Wash fennel, cut stems, remove outside leaves and cut bulbs into thin slices.
Mix HB pastis and lemon juice, salt, pepper and olive oil. Sprinkle fennel with this sauce and let marinate for 1 hour in the refrigerator.
Wash and dry the mesclun, add dried and drained sundried tomatoes and fennel. Scatter olives on top.
© photo : Adobe Stock - Evgeny Litvinov
Related products

70 cl - 45°
Pastis with a unique character: mixed from more than 65 plants and spices, it is powerful and aromatic on the palate.
Only available in France