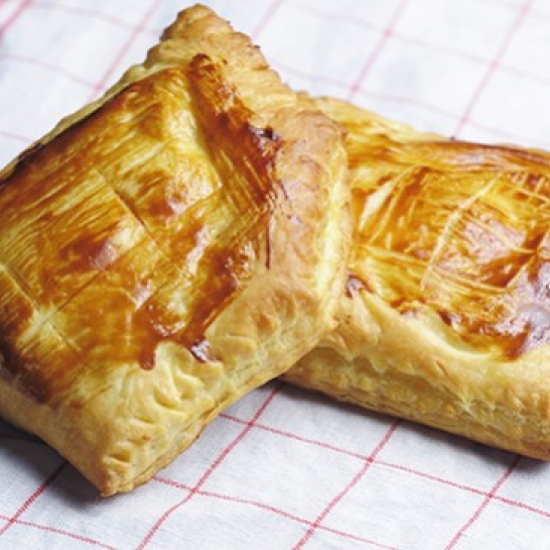 Feuilleté of foie gras, apples and Rinquinquin
For 2 people
Ingredients
2 slices of foie gras
1 puff pastry on a fresh shelf
1 cl of RinQuinQuin
2 golden apples
100 gr of onion confit
Butter
1 egg yolk
Preparation
Peel the apples and cut them into small pieces. Make them come back with a little water and butter to make a sauce. 
Once melted, add the RinQuinQuin and onion confit. Spread the puff pastry ready and cut it in 4. 
Place a little compote on one of the pieces, add the slice of foie gras and cover with another piece of dough, roll up the edges.
Repeat with the other two pieces of dough. 
Cover the puff pastry with young egg and put in the oven: 220 ° for 15 min. Enjoy.
Photo credit: Adobe Stock - etienn280
Related products

15° - 75 cl
RinQuinQuin is a white wine-based apéritif, with peaches, leaves of peach trees picked in autumn,  sugar and  alcohol.