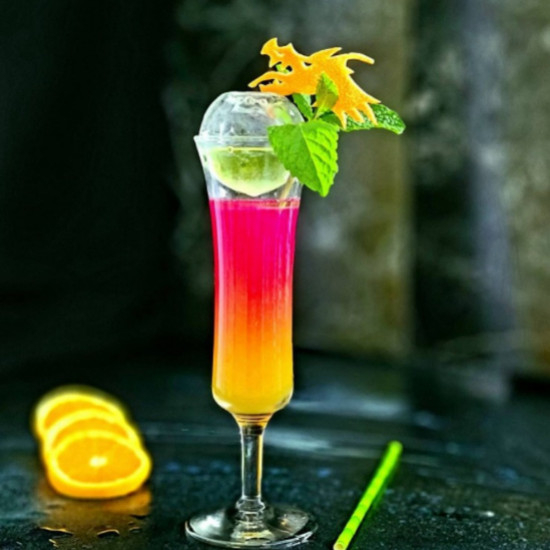 Fire in paradise
by angelinahappyhour
Ingredients:
3 cl of Absente
6 cl orange juice
Scoop of dragon fruit, muddled
4.5 cl vodka
2.25 cl lemon juice
2.25 cl dragon fruit/acai sugar free syrup
1 hollow ice sphere
Method:
In a long drink, pour orange juice first. Shake and strain all ingredients over the orange juice
Remove a hollow ice sphere from freezer and using a culinary syringe or small funnel, inject approximately 1 oz and a little more Absente into ice sphere until half-full.
Place on the top of the glass
Garnish with mint and fire breathing dragon.
Set on fire !
© recipe and pic: Angelina McLean
Related products

55°- 70 cl
Absinthe is  very characteristic. This is a clever blend of absinthe, artemisia, green anise and balm : delicate, sweet and slightly spiced.