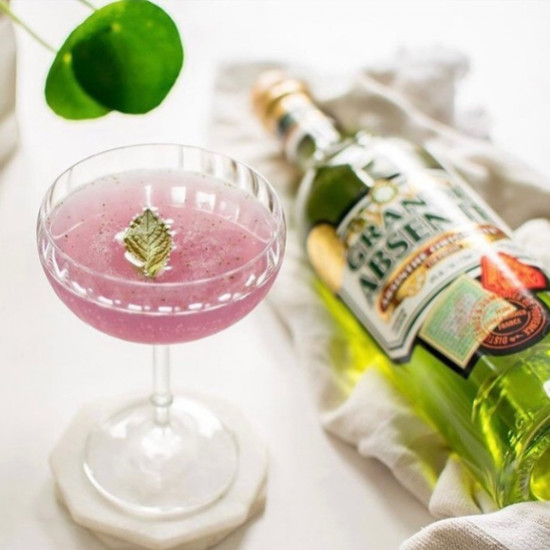 French Pearl
by Pinch Purrfect
Ingredients:
1/8-1/4 tsp Grande Absente
60 ml Empress 1908 Gin
30 ml lime
10 ml simple syrup
Small handful fresh mint
Recipe:
Add every ingredients to the glass and stir well.
© recipe and pic: Amanda, Cocktail Enthusiast and Recipe Developer | Pinch Purrfect
Related products

55°- 70 cl
Absinthe is  very characteristic. This is a clever blend of absinthe, artemisia, green anise and balm : delicate, sweet and slightly spiced.