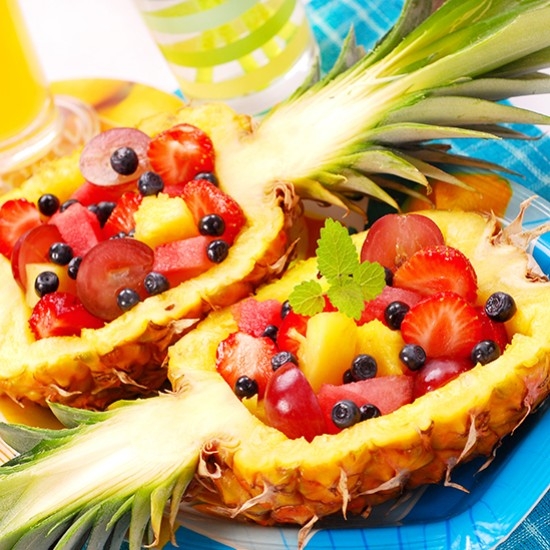 Fruit Salad with Génépi
Ingredients
•    1 cognac glass of génépi
•    1 can of pineapple that you cut into diced cubes
•    A few strawberries
•    12 Reine-Claude plums cut into diced cubes
•    3 peaches of your choice cut into diced cubes
•    100 g of soft brown sugar
Preparation
Pour the pineapple juice, soft brown sugar and make a rather thick syrup. Add Génépi, mix. Leave to cool on a corner of the work table.
In a salad bowl, pour diced pineapple, vanilla. Stir. Add strawberries or raspberries, Reine-Claude plums Mix.
Add nectarines. Mix. Pour in the syrup. Mix. Place in cups and to cool or place in the refrigerator.

 
 
Related products

50 cl - 40°

Génépi, gathered when flowering in july among ragged rocks, lends this mountain liqueur its character and finesse.