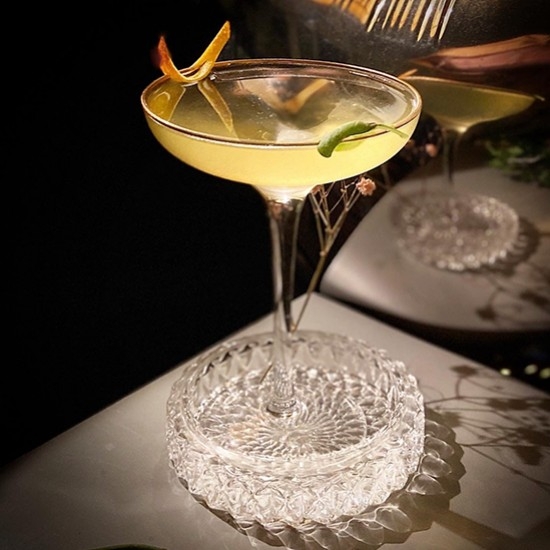 Fuis Moi Je Te Suis - @mixologist_in_the_soul (Paris)
 (This one goes out to all Scorpios) 
Ingredients:
- 45 ml of Mezcal San Luis del Rio "Del Maguey"
- 25 ml Vermouth de Forcalquier *
- 1/2 bar spoon Grande Absente *
- 1/2 bar spoon of CBD cordial
- 5 fresh basil leaves
- 1 nice orange zest expressed
- And as a decoration '' a baby leaf 'of basil!
Preparation:
Cup style glass, pre-cooled. Preparation for mixing glass (15s / 20s).
Crédit photo : Emeric Tiercelin / @mixologist_in_the_soul
Related products
Grande Absente 69, absinth
69° - 70cl
The very authentic absinthe: Grande Absente is a bitter liqueur which contains more plants of absinthe and less sugar.

75 cl - 18°
Vermouth de Forcalquier is an aromatized wine made with absinthe and vivacious, bitter plants and spices (lemon balm, mint, mugwort, green aniseed, cinnamon, coriander and pink peppercorns).
Vermouth de Forcalquier is a full-flavoured aperitif in a superb vintage style bottle.