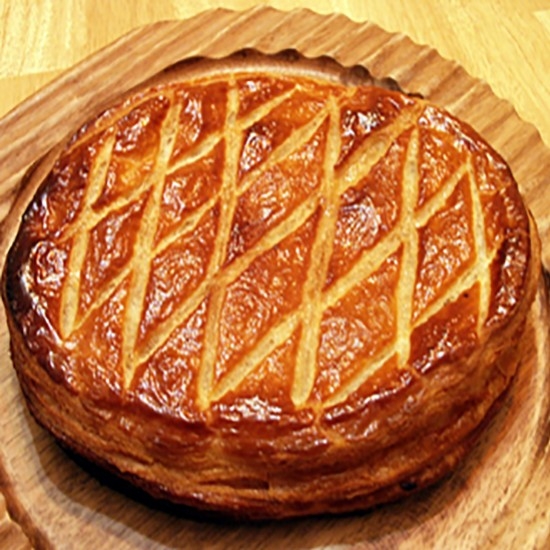 Galette
Ingredients
Serves 6
ALMOND CREAM
100 g of uncooked almond paste (60% almond)
50 g butter (Beurre de Charentes if available)
1 pinch of salt
1 egg
1 small spoonful of rum
50 g of crème pâtissière (French pastry custard)
Mix the almond paste with the butter, salt, eggs and rum Then, add the crème pâtissière.



Preparation
Preparation: 1 hour + 20 mins cooking time at 180°C

Roll out two sheets of puff pastry until they measure 20 cm in diameter and 3 mm thick. Garnish one with the almond cream, add a favor and cover with the second sheet of pastry.
Pinch the edges, glaze decorate then bake in the oven. Serve with a glass of Bau "Frizzant de Muscat" sparkling wine.



© photo : @celiavb
 
Related products

Bau, sparkling muscate wine
75 cl - 9°
Bau is a sparkling wine developed with Muscat d'Alexandrie grape (from Luberon), a white vine growing on a hilly area.
Its delicacy and its sensual delight will be appreciated on any festive occasion,  to be served very fresh !