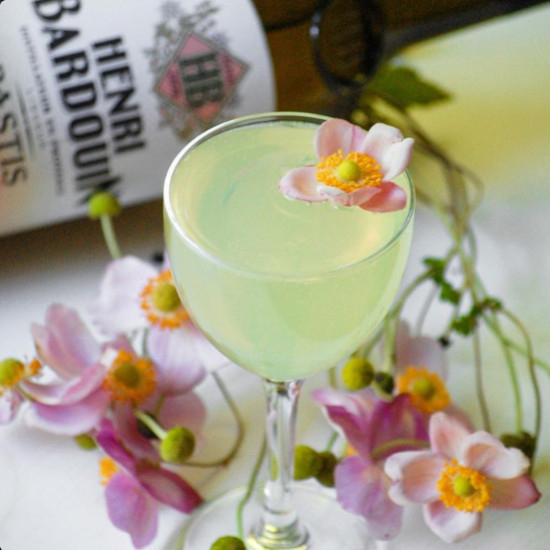 Ghost and Guillotines
by Corinne, home mixologist
Ingredients:
0.15 cl Pastis Henri Bardouin
0.15 cl Green Chartreuse
0.075 cl Simple Syrup
Champagne
Method:
In a mixing glass, combine Pastis, Chartreuse and simple syrup with a few ice cubes. Stir for 10 seconds and strain into a Nick & Nora glass. Top with chilled champagne and garnish with edible flowers.
© photo : @cocktailswithcorinne
Related products

70 cl - 45°
Pastis with a unique character: mixed from more than 65 plants and spices, it is powerful and aromatic on the palate.
Only available in France