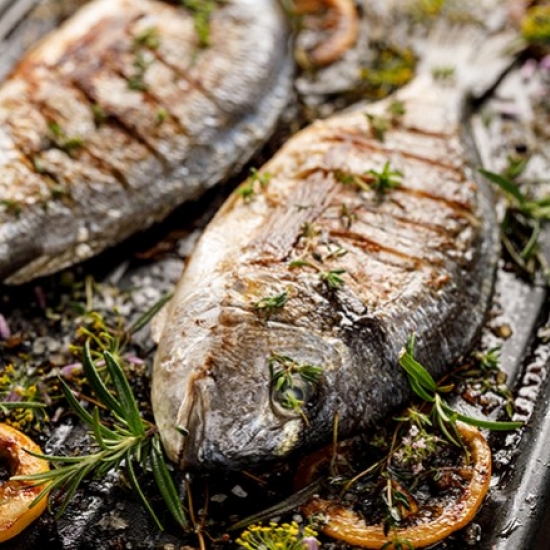 Gilthead sea bream in the anise and in the Pastis Henri Bardouin a la plancha
Ingredients: 
• 1 gilthead sea bream 
• 1 soup spoon of seeds of anise drinks 
• 2 cl of Pastis Henri Bardouin 
• Sheets of basil
Preparation: 
Open the stomach of the sea bream and empty her by gills, pay into the stomach a coffee spoon of seeds of green anise.
Oil her in the brush and strew with seeds of anise drinks.
Preheat the plancha in 150 °. Put down the sea bream there, water with Pastis Henri Bardouin and let cook 10 minutes.
Turn her, water still with Pastis and extend the cooking 10 minutes.
Serve with the braised fennel, some rice, spinach in branches.
Photo credit: Adobe Stock - zi3000
Related products

70 cl - 45°
Pastis with a unique character: mixed from more than 65 plants and spices, it is powerful and aromatic on the palate.
Only available in France