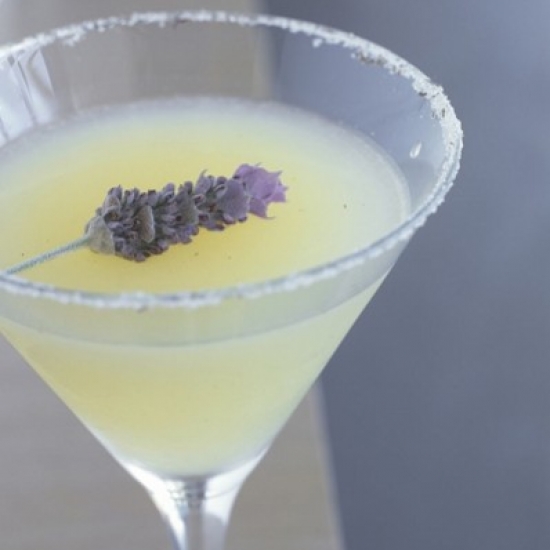 Gin fizz lavande
Ingredient :
60 ml of Citrum gin
15 ml of yellow lemon juice
30 ml of lavender syrup from Cueilleurs de Douceur
Sparkling water
Lavender flowers
Preparation:
In a shaker, put crushed ice, add the Citrum gin, the lemon juice and the lavender syrup. Shake hard to mix all the ingredients. 
Serve in a glass, top with sparkling water and decorate with lavender flowers.
Photo credit : Rob Palmer