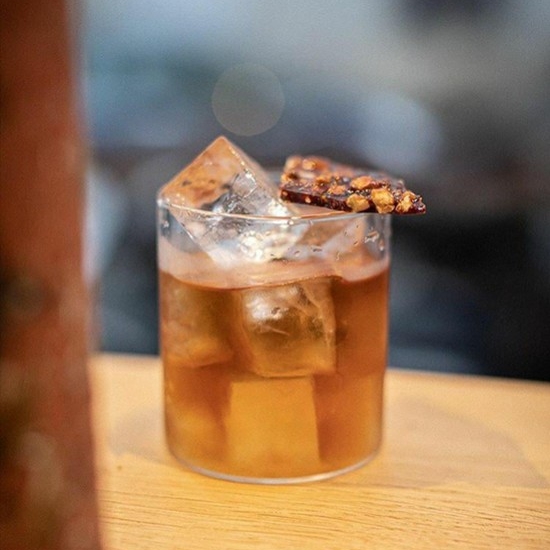 Go Nuts! - Barman @ valentin.grandet for @martybar_paris
Ingredients:
5 cl of Whiskey,
1.5 cl of Saint John walnuts
0.5 cl of Maraschino
0.8 cl of licorice root syrup
3 drops of bitter black walnuts
Method:
Pour all the ingredients into a mixing glass, add ice cubes and stir for 12 seconds. Filter and pour into a glass filled with ice cubes.
Photo credit: @ilyafoodstories
Related products

75 cl - 15°

Hand crushed Dauphiné green walnuts, harvested at Saint-Jean, muscade and cinnamon lend this aperitif its spicy and fruity flavours.