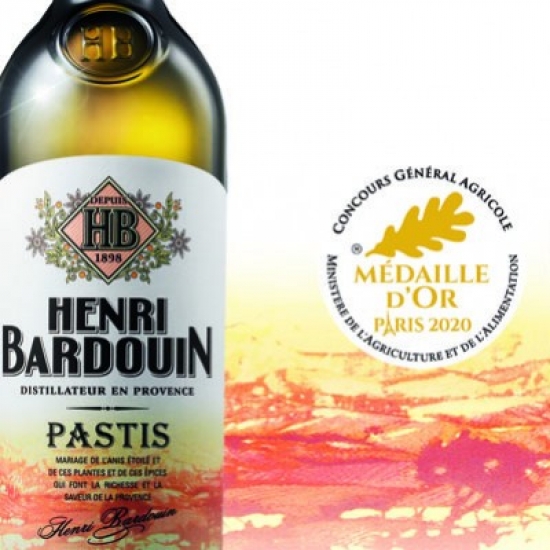 Gold medal for Pastis Henri Bardouin!
It is a great recognition of the historical know-how of our distillery.

THE GENERAL AGRICULTURAL COMPETITION: A GUARANTEE OF QUALITY SINCE 1870
Professionals of the sector, producers, representatives of trades mouths, traders and informed consumers meet every year at the International Agricultural Show for discover the news of the French terroir and assign medals. Two criteria are used to finish the products: sensory characteristics and taste quality. Wines and products of the terroir are subject to the assessment of a jury of specialists, who recognized the excellence of Pastis Henri Bardouin.