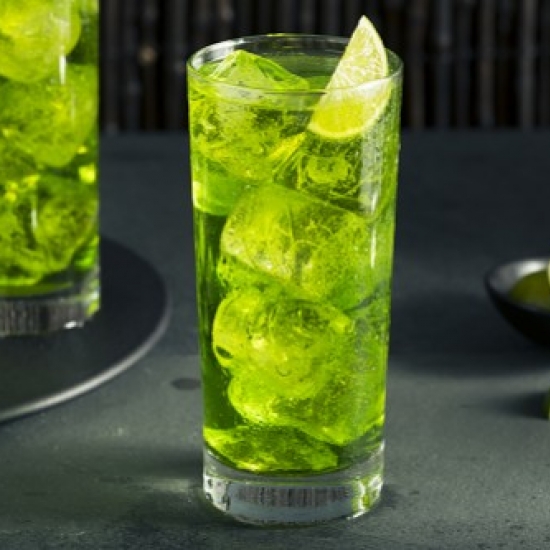 Green Beast by L'Estafête
Ingredients:
50 ml of Absente
50 ml of natural lemon juice
50 ml of sugar cane syrup
50 ml of water
Infused with cucumber leaves
Preparation:
Put all the ingredients in a shaker. Serve in a glass and decorate with a piece of lemon.
Related products

55°- 70 cl
Absinthe is  very characteristic. This is a clever blend of absinthe, artemisia, green anise and balm : delicate, sweet and slightly spiced.