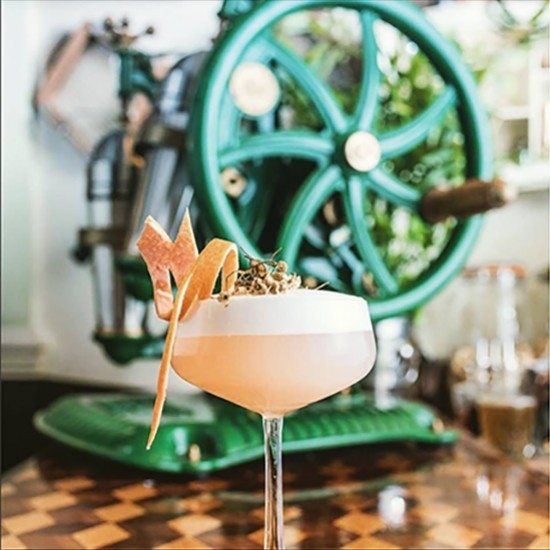 Harry Belafonte par Léon de retour, barman du Panda & Fils (Edinburgh)
Ingredients
40 ml Tanqueray 10
15 ml Toasted Chamomile & citric acid cordial
15 ml Rinquinquin
3 dashes Grapefruit bitters
25 ml egg white
Preparation
Shake & strain into a tall stemmed coupette. Garnished with fresh chamomile flowers.


© photo : @tillbritzephotography 
Related products

15° - 75 cl
RinQuinQuin is a white wine-based apéritif from the Lubéron, with the peaches of the valley of Durance, with leaves of peach trees picked in autumn, with sugar of cane and with alcohol.