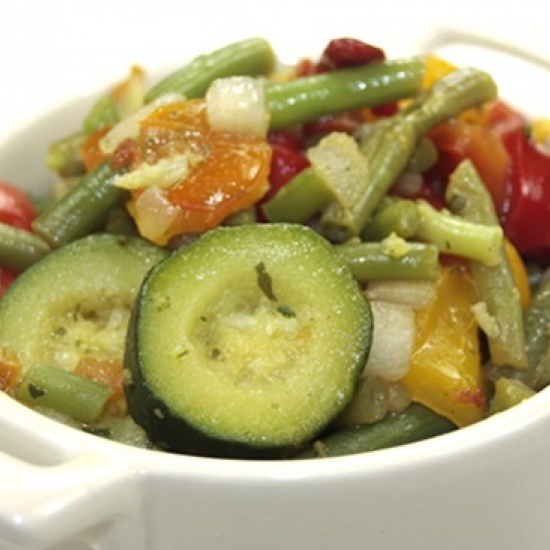 Hen of new vegetables in bitter-sweet aniseed
For 4 people
Ingredients
Preparation: 15 minutes
Cooking: 20 in 25 minutes. 
• 1 boot of new carrots
• 1 boot of new onions 
• 1 boot of new turnips 
• 100 g of fresh or deep-frozen peas 
• 2 soup spoons of honey 
• 1 star of star anise 
• 1 soup spoon of pastis HB 
• 30 g of butter 
• 1 soup spoon of chiselled chervil 
• Salt and pepper of the mill 
Preparation
Prepare carrots, turnips and pickling onions. Scratch them, then rinse them. 
Make warm the honey and the butter in a hen. When the mixture begins to foam, to add carrots, turnips, onions and to move a few moments to coat them well. Pay 20 cl of water and the Pastis HB, add the star anise, salt and pepper. Bring to small boiling and cook 15 minutes and moving from time to time. 
Add peas and let cook approximately 5 minutes, or until vegetables are just soft and the reduced and smooth juice. Remove the star anise. Decant in a hot dish or serve in the hen, in Parmesan cheese the chervil.
Photo credit: Adobe Stock - ALF photo
Related products

70 cl - 45°
Pastis with a unique character: mixed from more than 65 plants and spices, it is powerful and aromatic on the palate.
Only available in France