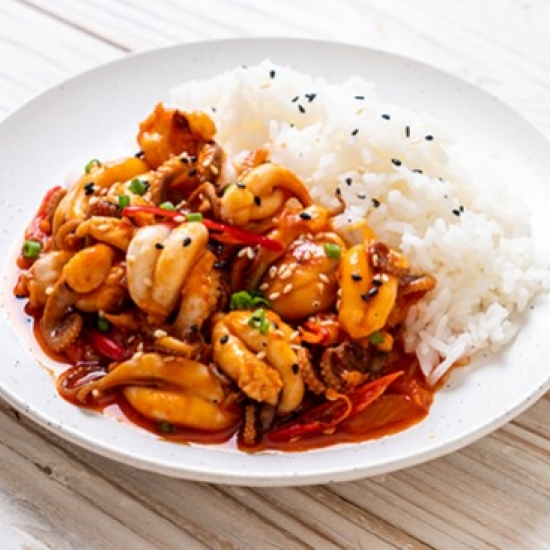 Hen of squids and pepper in the Pastis HB
Ingredients 
• 500 g of squids 
• 3 shallots 
• 150 g of pepper 
• Garlic 
• 1 cuill in soup of powder hot pepper 
• Parsley 
• 2 cuill of soup of Pastis HB 
• 20 cl of vegetable broth 
• olive oil 
• Salt, pepper
Preparation
• Clean squids 
• Cut squids in slices (keep that squids)
• Peel and slice thinly shallots
• Make warm a little olive oil in a frying pan, get back squids with peppers, shallot, garlic and hot pepper
• On slow fire during 10 minutes, by mixing regularly
• Water the preparation of the Pastis HB and mix well
• Pay the broth, salt and pepper
• Distribute squids in mini hens
• Strew with parsley
• Cover and put in the oven for 40 minutes in 150 °.
• Serve dice the exit of the oven with the saffron rice.
Photo credit: Adobe Stock - topntp
Related products

70 cl - 45°
Pastis with a unique character: mixed from more than 65 plants and spices, it is powerful and aromatic on the palate.
Only available in France