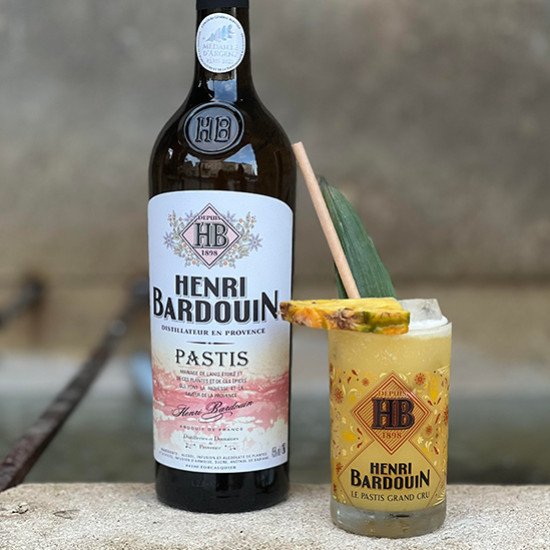 Henri Colada
By Thomas, Bar Manager Le Verre à Mélange, Marseille 
Ingredients : 
20 ml homemade coconut cream
40 ml Pineapple juice
40 ml Orange juice
20 ml Pastis Henri Bardouin
Homemade coconut cream : 1 portion of coconut milk for 2 portions of sugar. In a pan, dissolve the sugar in the coconut milk.
Technique : Shaker
Glass : Old-fashioned type glass
Method :
-Fill your shaker with ¾ cup of ice.
-Add all the ingredients in the shaker. Close and shake.
-Pour the content of the shaker in the glass full of ice.
-Garnish with a pineapple wheel.
 ©Photo : Hélène, Le Verre à Mélange
Related products

70 cl - 45°
Pastis with a unique character: mixed from more than 65 plants and spices, it is powerful and aromatic on the palate.
Only available in France