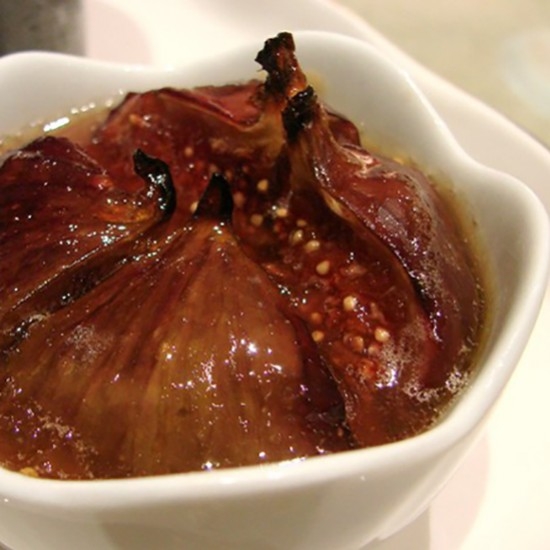 Honey and anise roasted figs
Ingredients
For 4 people
Preparation: 15 minutes – Cooking: 5 minutes
• 12 or 16 purple figs (depending on size)
• 6 tablespoons all-flower honey
• 80 g softened butter + a little for the dish
• 1 tablespoon Henri Bardouin
Preparation
Rinse the figs with fresh water, then wipe them. Cut the stem to the fruit rat. Split the figs into a cross, at two thirds of the height, then spread them apart like a flower.
Preheat the oven to 210 °C (th.7). Butter a gratin dish or 4 individual skillets.
Gather the butter, honey and pastis Henri Bardouin in a bowl and work together with a spoon until the mixture is smooth and softened. Slip it to the heart of the figs. Bake for 5 minutes, drizzling the fruits 1 or 2 times with the cooking juices to caramelize them slightly.
Serve out of the oven, with a ball of vanilla, cinnamon or anise ice cream.
© Photo : cuisinedizzie.canalblog.com
Related products

70 cl - 45°
Pastis with a unique character: mixed from more than 65 plants and spices, it is powerful and aromatic on the palate.
Only available in France