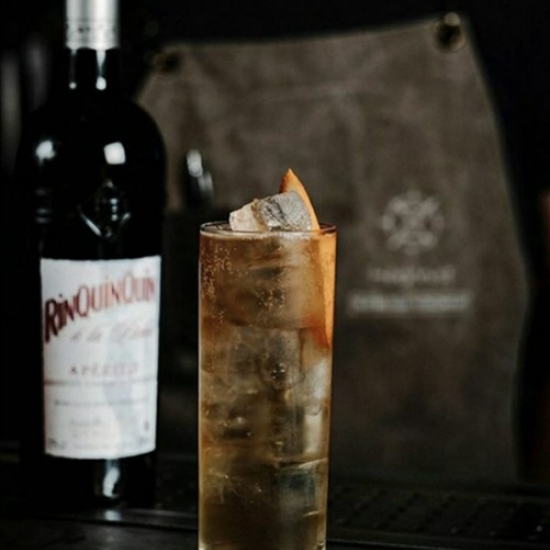 Just Peachy - @hedonistdrinks (Leeds - Angleterre)
30 ml Nikka (whisky)
15 ml RinquinQuin
Topped with London Essence white peach & Jasmina soda
Combine whisky et RinQuinQuin into a highball glass and add block ice. Gently pour soda down one side of the glass to avoid fizz and stir softy. Garnish with an orange zest.
Crédit photo : @hedonistdrinks
Related products

15° - 75 cl
RinQuinQuin is a white wine-based apéritif, with peaches, leaves of peach trees picked in autumn,  sugar and  alcohol.