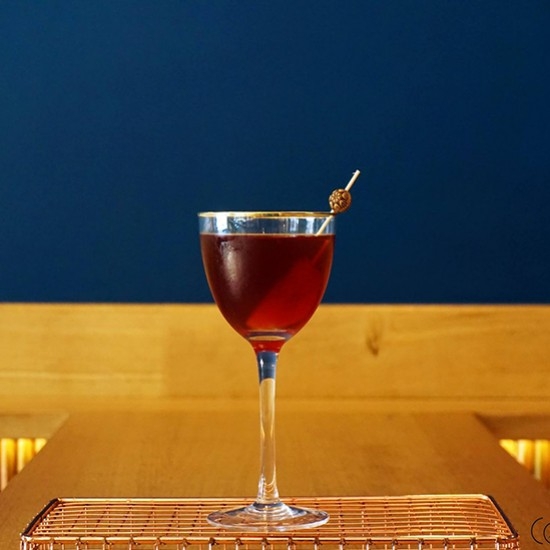 Keep the Peach @ Julien Lopez, Bartender at Copper Bay, Paris
Ingredients: 
• 4 cl of Whisky Monkey Shoulder infused into the red sandalwood
• 1.5 cl Rinquinquin
• 1.5 cl Walnut of Saint Jean
• 6 lines of bitters pecan nut
Method: 
To concentrate the aromas, the whole cocktail is cooked vacuum in 60°C during 1 hour with a pinch (1 gr) of dried sheets of peach tree and half a dry apricot.
He is then served refreshed in the mixing glass. 
Credits: 
Bar and photo: Copper Bay Paris
Bartender: Julien Lopez
Related products

15° - 75 cl
RinQuinQuin is a white wine-based apéritif, with peaches, leaves of peach trees picked in autumn,  sugar and  alcohol.