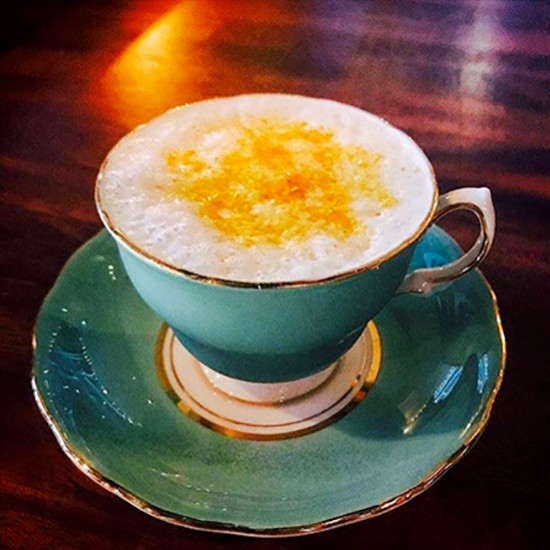 Kings Street Brew par Christopher Mc Nulty, Strata Queen Street (Glasgow)
Ingredients :

35ml Chivas Regal 12 Year Old
15ml RinQuinQuin
20ml Earl Grey Tea
10ml Lemon Juice
10ml 1:1 Sugar Syrup
20ml Water

Preparation :

Add the above mixture into 20ml Whole Milk and stir slowly.
Let sit for 4 hours then strain through a coffee filter.
Store in the fridge until use.
© photo : Christopher Mc Nulty
Related products

15° - 75 cl
RinQuinQuin is a white wine-based apéritif, with peaches, leaves of peach trees picked in autumn,  sugar and  alcohol.