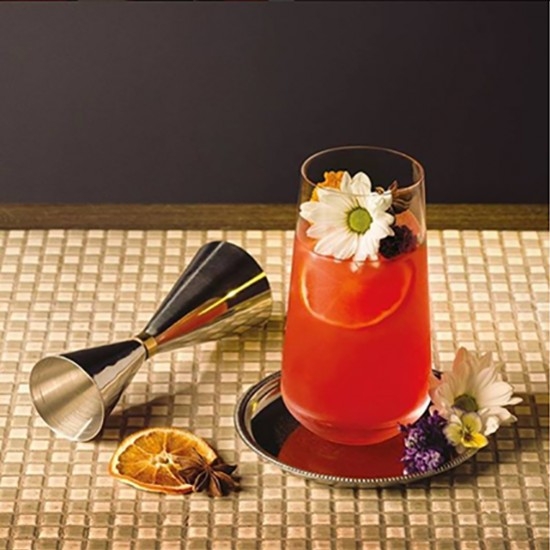 L'été anisé (Anised summer)
Ingredients:
50 ml Campari
35 ml of bitter orange juice
15 ml of simple syrup (boil the same amount of water and sugar over a low heat until a clear syrup is obtained)
2 cocktail spoon of Absente
2 cocktail spoons of RinQuinQuin
20 ml tonic water
Fittings:
Dehydrated oranges
Star anise
Edible flowers
Preparation:
In a shaker. Put ice in a glass and served.
Add the tonic and the fittings
© Campari Belgium
Related products

55°- 70 cl
Absinthe is  very characteristic. This is a clever blend of absinthe, artemisia, green anise and balm : delicate, sweet and slightly spiced.



15° - 75 cl
RinQuinQuin is a white wine-based apéritif, with peaches, leaves of peach trees picked in autumn,  sugar and  alcohol.