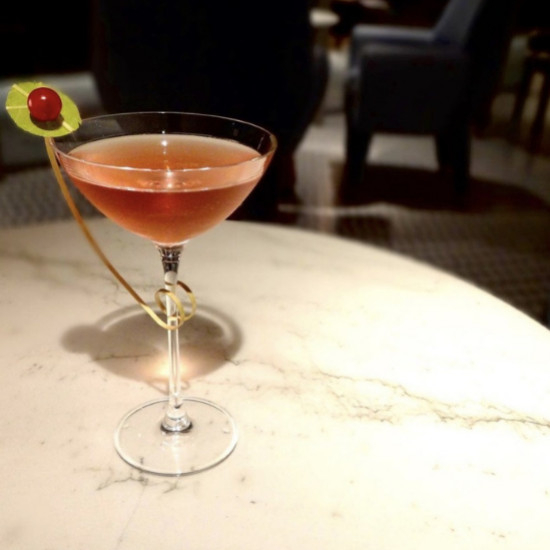 La NOSTALGIA by Julien BLANCHARD
Ingredient : 
30 ml of Fair Vodka infused with fig leaves,
20 ml of Rinquinquin,
30 ml Cranberry Cordial,
Preparations:
Fig Leaf Vodka:
- Brew 700 g of Vodka at room temperature with 10 fresh fig leaves then strain and bottle.
Cranberry Cordial:
- 600 g cranberry juice + 200 g fine white sugar + 6 g citric acid + 2 g tartaric acid.
Add all the ingredients, mix them until the sugar and acids are completely dissolved and bottle.
Cocktail method:
Shaker
Glassware : cup
Decoration: bamboo picks with a circle of fig leaves and 1 cranberry.
Photo and recipe credits: Julien Blanchard, Bartender
Related products

15° - 75 cl
RinQuinQuin is a white wine-based apéritif, with peaches, leaves of peach trees picked in autumn,  sugar and  alcohol.