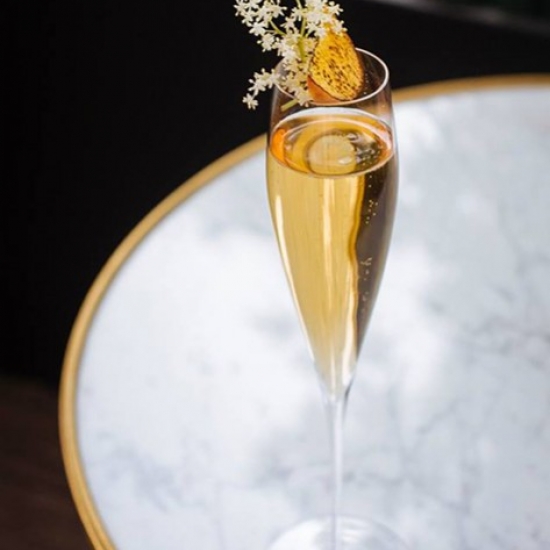 La pêche à la vigne by C. Emery, Head bartender of Botaniste (Shangri-La-Paris)
Ingredients: 
30 ml RinQuinQuin infused with rosemary
120 ml raw champagne
1 dash extract of lavender
1 citron and lavender oil spray
Preparation: 
Put the RinQuinQuin (fresh) and the extract of lavender in a champagne glass. 
Lengthen with the raw champagne. Spray the citron and lavender oil. 
Decorate with a sprig of dried lavender and a burnt peach quarter.
© Photo: ©SKISS
Related products

15° - 75 cl
RinQuinQuin is a white wine-based apéritif, with peaches, leaves of peach trees picked in autumn,  sugar and  alcohol.