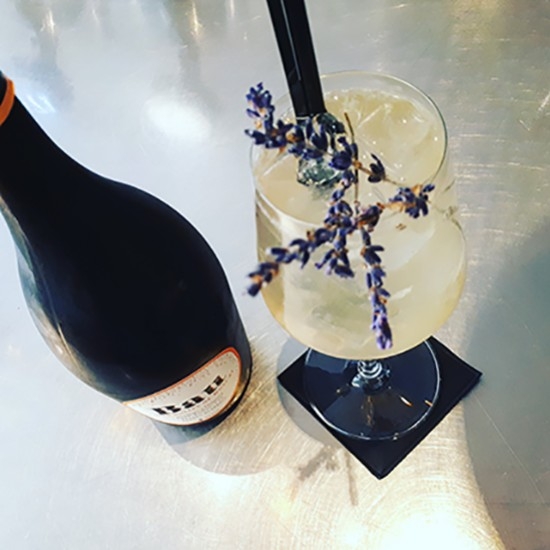 Lamaciea cocktail by Anne Thomas of Novotel Paris Les Halles
Ingrédients:
50 ml gin infused with lavender
25 ml bergamot juice
15 ml cane sugar syrup
Lengthen with Bau blanc
2 dash Extrême d'absente


Recipe create by Anne THOMAS, Head bartender at Novotel Paris Les Halles
Related products

Bau, sparkling muscate wine
75 cl - 9°
Bau is a sparkling wine developed with Muscat d'Alexandrie grape (from Luberon), a white vine growing on a hilly area.
Its delicacy and its sensual delight will be appreciated on any festive occasion,  to be served very fresh !

Extrême d'Absente, Bitter
70° - 10 cl
Bitter in the plants of absinthe, absentee's Extreme does not aim to be a full drink but rather a flavor enhancer....