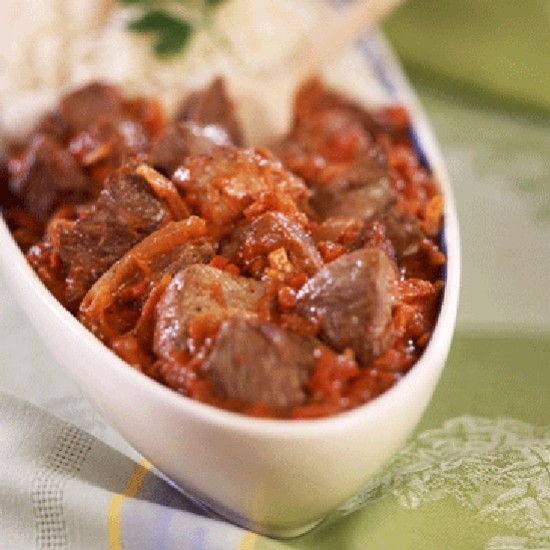 Lamb Sauteed with Orange Colombo from the Bistrot de Pays in Limans
Ingredients
Serves 6

•    2 kg of lamb (neck and lower rib)
•    4 oranges
•    20 cl of ORANGE COLOMBO
•    1 bottle of new red wine that draws on citrus flavors: light wine (Régusse Nouveau Wine, Brouilly, Loire Wine, Beaujolais)
•    Salt
•    Pepper
Preparation
Roast the meat in a frying pan on high heat. When it is well-roasted, reserve the meat (place it aside).
Zest the oranges and squeeze the oranges into juice.
In the bottom of the frying pan, simmer the zests on low heat in the meat juice.
Still on low heat, add the Orange Colombo and 20 cl of orange juice. Allow it to caramelize. Add the meat, allow to simmer a few minutes then cover the meat with red wine.
Simmer on low heat for 1 hour 30 minutes.
Season with salt and pepper.

Serve with roasted new potatoes or fresh pasta.
© photo : Adobe Stock - FOOD-Pictures
Related products

75 cl - 15°

With its sweet and bitter taste, flavour and candied oranges and honey, Orange Colombo lingers on the palate and provides the ideal base for several cocktails.