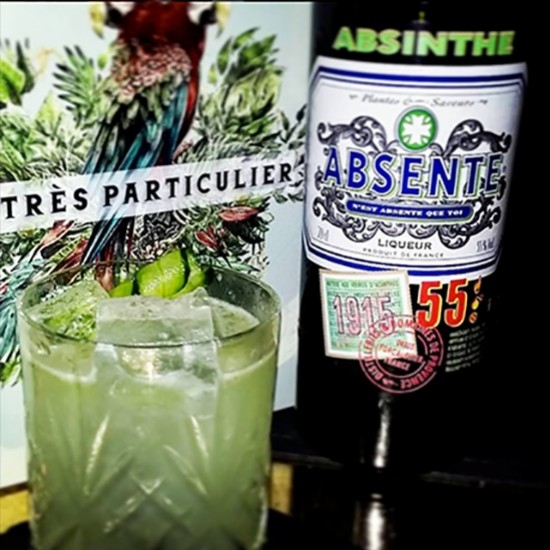 Le Maitre et Marguerite by Marc, bar manager at Très Particulier (Paris)
Ingredients:
25 ml of Absente 
20 ml of Maraschino 
15 ml of Homemade cucumber syrup
20 ml of Lime juice
3 dash of Vegetable Elixir of Grande Chartreuse
Preparation:
In a shaker.
© photo : @jenfromtheblog
Related products

55°- 70 cl
Absinthe is  very characteristic. This is a clever blend of absinthe, artemisia, green anise and balm : delicate, sweet and slightly spiced.