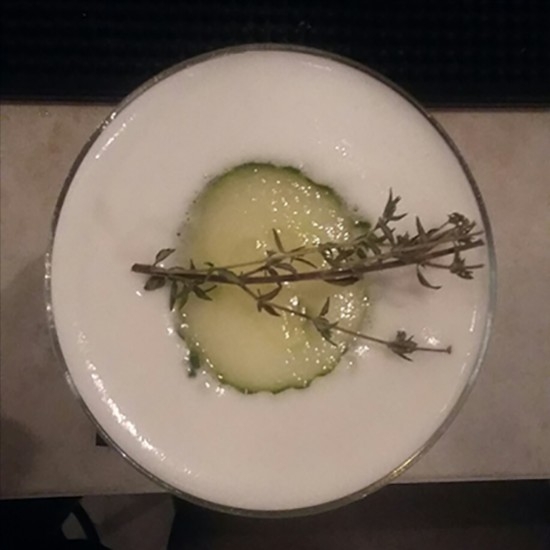 Le Maquis by Tristan Simon, Head Bartender at La Résistance (Paris)
Ingredients:
30 ml Vodka
15 ml Farigoule
30 ml Lemon Juice
10 ml Ginger Liquor
Egg white
A cucuùber essence spray
A cucumber slice and a spring of thyme to decorate
Preparation:
Put all the ingredients in a shaker and shake with ice.
Photo credit: La Résistance
Related products

Farigoule of Forcalquier, thyme liqueur
50 cl - 40°

This liqueur, characteristic of Haute Provence, is produced with wild thyme, a rustic and rebellious plant, harvested at the beginning of springtime, a time when our whole region is scented by this "simple"perfume. This characteristic digestif is testament to time-old tradition and regional soils, thanks ti its delightful garrigue perfume!