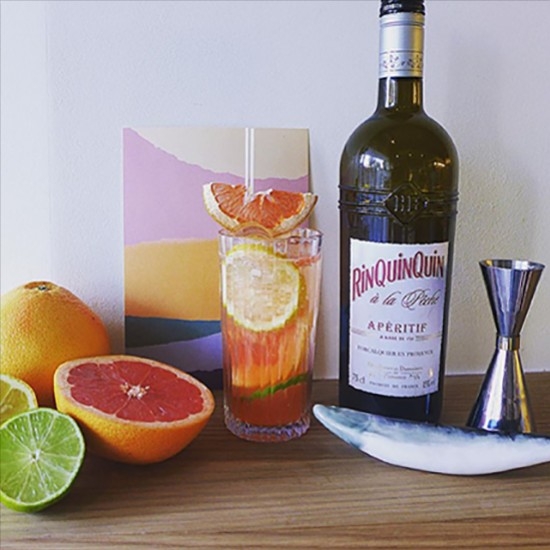 Le Pamplemousse by Clotilde Lataille, Bar Manager at Sardine - London
Ingredients:
1/2 pink grapefruit slice
1 lemon slice
1 lime slice
35 ml of Rinquiquin
5 ml of Aperol
5 ml of homemade pink grapefruit Sherbet (sorbet with cream or milk)
25 ml of sparkling water
Preparation:
Serve in a tall glass, decorate with 1/2 slice of dried pink grapefruit.
Verbatim: "Light, perfect for the aperitif, the peach combines with the freshness of lemon with a touch of bitterness brought by the grapefruit to sip / savor at will.
Photo : Patrycja Jackson.
Related products

15° - 75 cl
RinQuinQuin is a white wine-based apéritif from the Lubéron, with the peaches of the valley of Durance, with leaves of peach trees picked in autumn, with sugar of cane and with alcohol.