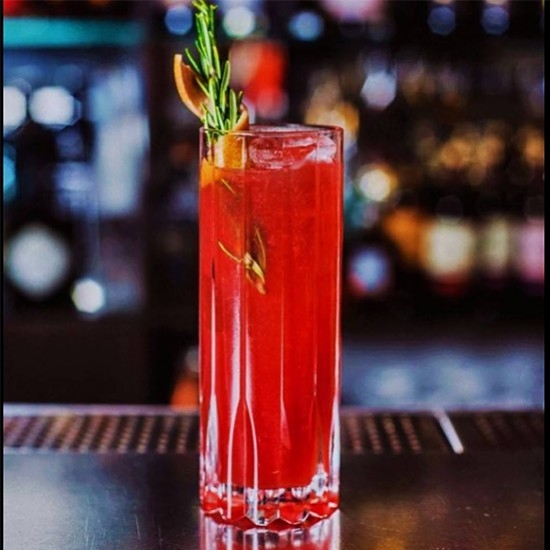 Le Romarin @ Benjamin Nolf, head bartender du Jefrey's Bar (Paris)
Ingredients :
• 70 ml Vermouth de Forcalquier
• 30 ml grapefruit juice
• Cordial rasberry & rose
• Top : Grapefruit & Rosemary Tonic London Essence
Préparation :
Live in a Tumbler filled with ice.
Presentation : 
Decorate with a zest of grapefruit wrapped around a sprig of rosemary.
© photo : Benjamin Nolf
Related products

75 cl - 18°
Vermouth de Forcalquier is an aromatized wine made with absinthe and vivacious, bitter plants and spices (lemon balm, mint, mugwort, green aniseed, cinnamon, coriander and pink peppercorns).
Vermouth de Forcalquier is a full-flavoured aperitif in a superb vintage style bottle.