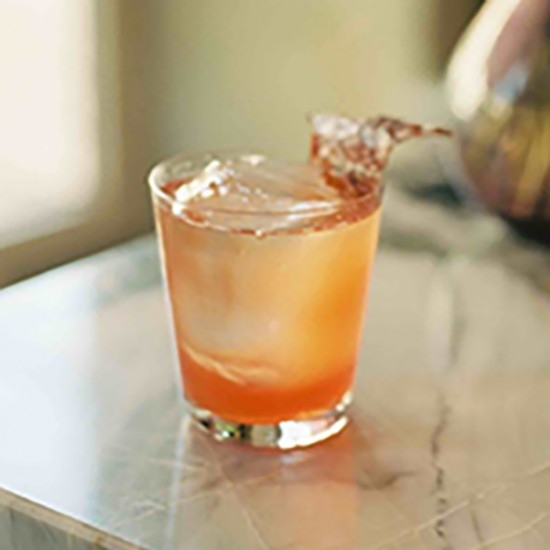 Le whisky fraise & estragon pour La Parisienne - at Bar Bisou
Ingredients:
1 tray of strawberries
1 stem of tarragon
250 g caster sugar
25 ml of cider vinegar
30 ml scotch whiskey (Dewar's)
10 ml of Noix de la Saint Jean
15 ml of verjuice
Sparkling water
Preparation :
Cut the strawberries, chop the tarragon and put everything in a jar. Add 250 g caster sugar, then let macerate a few hours, the time to get a liquid. Add 25 cl of cider vinegar and let stand 24 hours. Once the syrup is done, mix all the ingredients (adding the whiskey, the Saint John's Nut and the verjuice) in a glass with ice cubes. Fill in with sparkling water. Add a nice edible flower for decoration and serve well fresh.
© photo: Bar Bisou
Related products

75 cl - 15°

Hand crushed Dauphiné green walnuts, harvested at Saint-Jean, muscade and cinnamon lend this aperitif its spicy and fruity flavours.