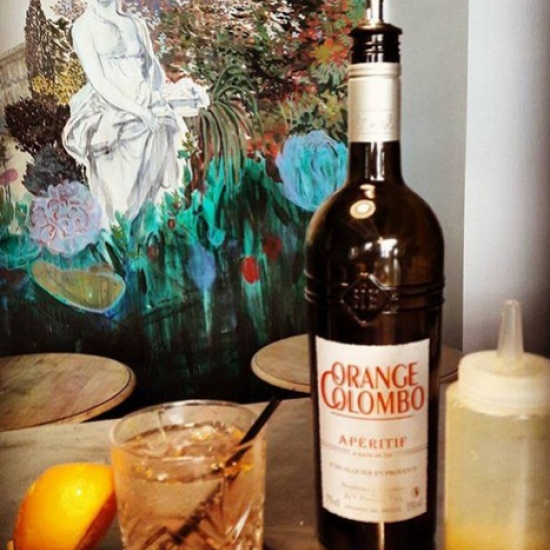 L'Orangette de Jeannette by Emeric Mouillot Bar manager of L'Orangerie (Lyon)
Ingredients: 
10 ml Cointreau
40 ml Orange Colombo
100 ml Perrier
1 Orange zest
Preparation: 
In the glass 
Put the ice cubes and the ingredients in the order indicated in an 'old fashioned' glass (small tumbler). Lie down with the Perrier, add the Cointreau and mix with the mixing spoon.
Decorated with the twisted orange zest (or zest, technique to bring out the aromas and extract the essences).
Photo credit : L'Orangerie
Related products

75 cl - 15°

With its sweet and bitter taste, flavour and candied oranges and honey, Orange Colombo lingers on the palate and provides the ideal base for several cocktails.