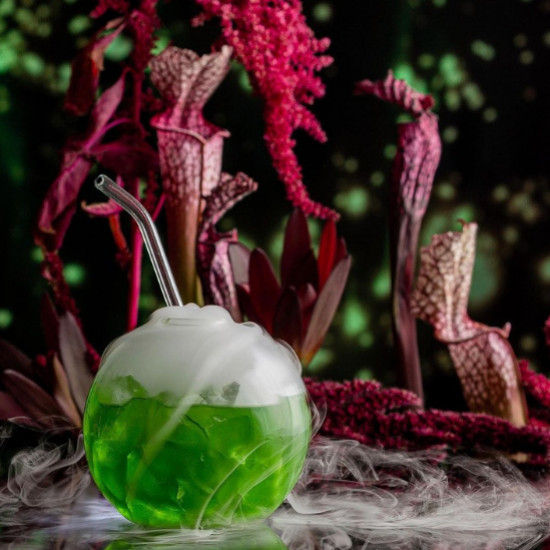 Lost In The Swamps Of Infinite Sadness
by Jes @the.sauceress 
Ingredients:
15 ml Absinthe
30 ml Coconut Rum
15 ml Kronan Swedish Punsch
15 ml Banana Liqueur
15 ml Blue Curaçao
15 ml Orgeat
30 ml Passion Fruit Purée
22.5 ml Lime Juice
2 barspoons Orange Blossom Water
One tiny pinch of Sea Salt

Method:
Combine all ingredients in a shaker with ice. Shake to chill and also dilute, then strain into a glass full of fresh, crushed clear ice.

© photo : @the.sauceress
Related products

55°- 70 cl
Absinthe is  very characteristic. This is a clever blend of absinthe, artemisia, green anise and balm : delicate, sweet and slightly spiced.