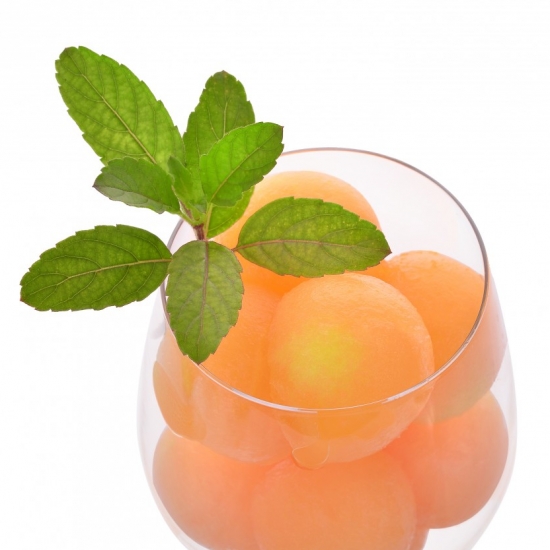 Melon balls with mint and Pastis HB
For 4 people
Ingredients
Preparation time: 15 minutes - Refrigeration time: 1 hour
2 medium Charentais melons (about 600 g each), or 4 small ones
12.5 cl of sugar syrup
1 tablespoon Pastis HB
2 tablespoons very small mint leaves or chopped leaves
Preparation
Cut the melons in half. Remove the fibers and seeds, then take half of the meat in small balls using a Parisian spoon. Spread them in 4 verrines or in cups and put in the refrigerator.
Recover the remaining melon flesh with a spoon, without breaking the bark. Put it in the bowl of a robot. Add the sugar syrup and the Pastis, then mix all in coulis. Add some ice water or sugar syrup to obtain a sufficiently fluid consistency and the desired flavor. Add the mint and stir well.
Pour the sauce over the melon balls and return to the refrigerator. Let infuse at least an hour. Serve very fresh.
© Photo : Adobe Stock - kanchana28
Related products

70 cl - 45°
Pastis with a unique character: mixed from more than 65 plants and spices, it is powerful and aromatic on the palate.
Only available in France