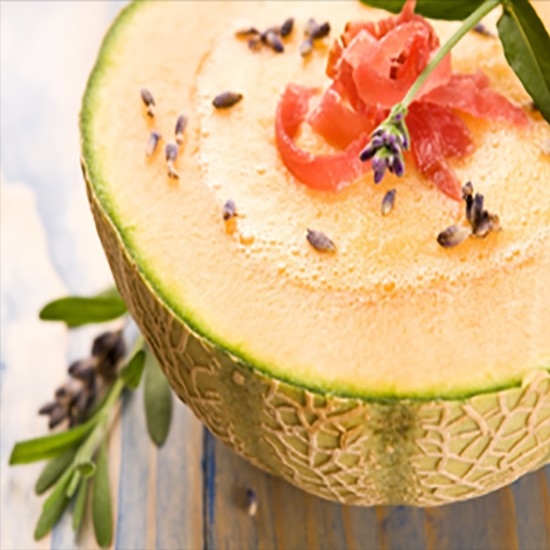 Melon Soup with Absente 55°, Raw Ham and Pink Peppercorns
For 6 serves
Ingredients
•    4 very ripe melons
•    1 teaspoon of pink peppercorns
•    Salt
•    15 cl of ABSENTE 55°
•    Thin slices of raw ham (6 slices)
•    Olive oil
•    Chives
Preparation
Open, remove seeds and peel the melons.
Mix 3 melons with the Absente and ½ teaspoon of pink peppercorns.
Make balls with a melon baller with the remaining melon or cut the melon into diced cubes. Put the balls in the soup.
Add salt and a dash of olive oil.
Place the mixture in the refrigerator for 4-5 hours.
Mix again before serving then add the shavings of raw ham and dust the ham with pink peppercorns and finely cut chives.
© photo : @joannawnuk - 123RF
Related products
55°- 70 cl
Absinthe is  very characteristic. This is a clever blend of absinthe, artemisia, green anise and balm : delicate, sweet and slightly spiced.