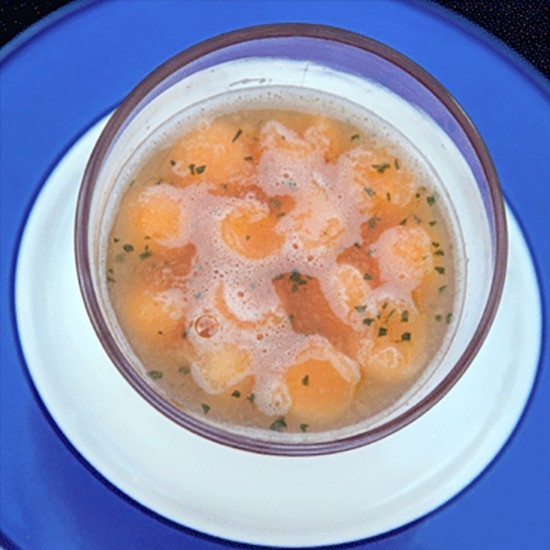 Melon Soup with HB Pastis from the Bistrot de Pays in Limans
Ingredients
Serves 6

•    4 very ripe melons
•    4 tablespoons of HB Pastis
•    1 tablespoon of mixed or powdered fennel
•    Olive oil
•    Salt
•    Pepper 5 peppercorns
Preparation
Open, remove seeds and peel the melons.
Mix 3 melons with the Pastis.
Make balls with a melon baller with the remaining melon or cut the melon into diced cubes. Put the balls in the soup.
Add salt, pepper and add a dash of olive oil.
Place the mixture in the refrigerator for 4-5 hours.
Dust with fennel before serving.
© photo : Adobe Stock - ChantalS
Related products

70 cl - 45°
Pastis with a unique character: mixed from more than 65 plants and spices, it is powerful and aromatic on the palate.
Only available in France