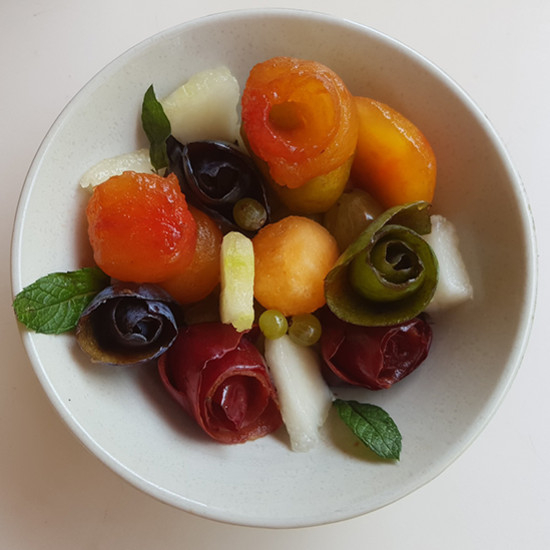 Melon with RinQuinQuin, yellow and red fruit roses
Ingredients:
1 small melon from Cavaillon
1 small green melon
6 quetsches
9 mirabelle plums
Some white grapes
Some mint leaves
5 cl of RinQuinQuin Bio
Preparation:
Cut the melons in half, hollow out the two halves. Use a spoon to lift the balls into the fruit pulp and macerate in the RinQuinQuin for 1 hour
Wash the quetsches, yellow plums, white grapes, mint leaves, and reserve.
Peel the plums and plums, take thin slices and form hearts of roses, and reserve.
Place the fruit on a plate or in a dish, placing the rest of the RinQuinQuin maceration on the bottom.
Photo and recipe credits: Alyssa Miane