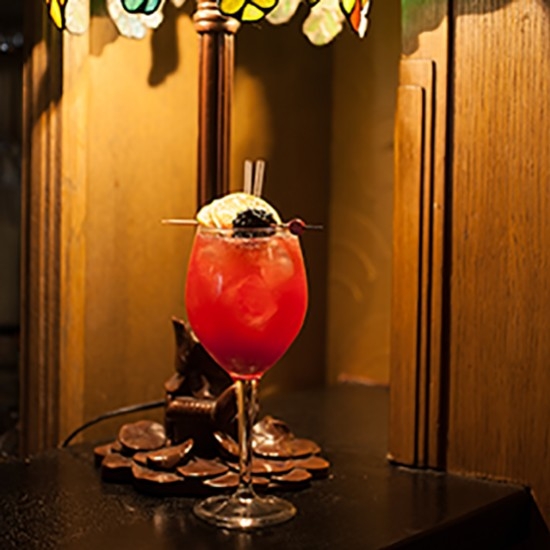 Mur Mûre by Valentin Piolatto of Moonshiner in Paris
Ingredients:
30 ml Rinquinquin 
10 ml Gin 
10 ml yellow lemon juice 
30 ml homemade blackberries with verbena juice
Champagne
A spray of Absinthe
Preparation:
Mix all the ingredients and complete with some champagne and an absinthe spray
© Photo : Moonshiner
Related products

15° - 75 cl
RinQuinQuin is a white wine-based apéritif from the Lubéron, with the peaches of the valley of Durance, with leaves of peach trees picked in autumn, with sugar of cane and with alcohol.

55°- 70 cl
Absinthe is  very characteristic. This is a clever blend of absinthe, artemisia, green anise and balm : delicate, sweet and slightly spiced.