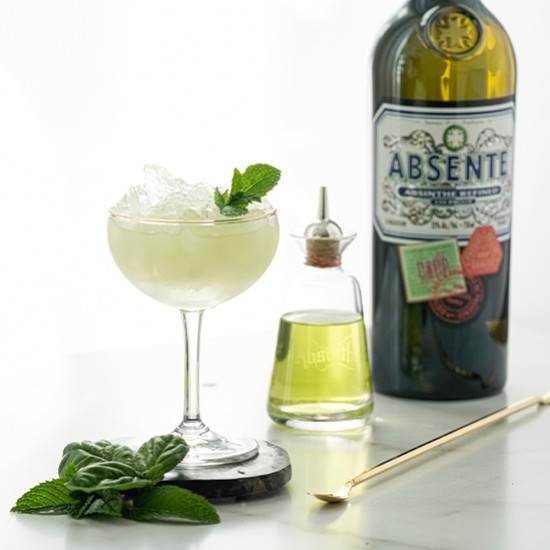 New World Frappe
Ingredients :
1 ½ oz Absente | Absinthe Refined
½ oz simple syrup
¼ oz lime juice
pinch of mint
pinch of basil
Method :
Muddle, shake with ice, double strain, pour over shaved or pebble ice, and serve in a coupe glass.
© photo : Raoul Beltrame
Related products

55°- 70 cl
Absinthe is  very characteristic. This is a clever blend of absinthe, artemisia, green anise and balm : delicate, sweet and slightly spiced.