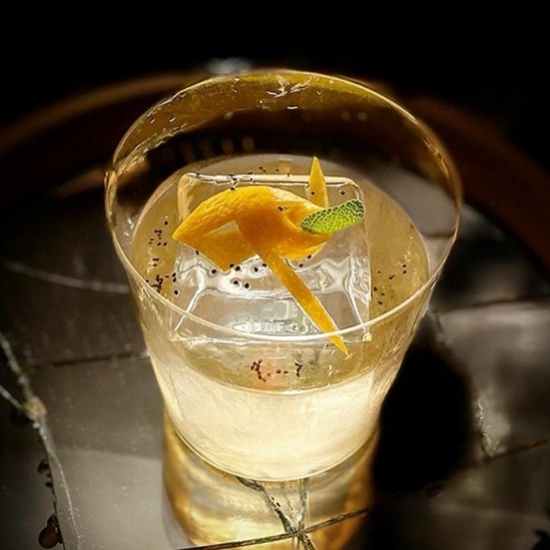 ''Noir Automnal'' un digestif de mixologist_in_the_soul – Paris
Ingredients :
50 ml Whiskey (French - Maison Benjamin Kuentz)
10 ml Forcalquier vermouth
10 ml Farigoule de Forcalquier
Decoration: organic orange zest
Preparation:
Mix in the glass (old fashioned) with ice cubes.
Crédit photo : @calimistic
Related products

Farigoule of Forcalquier, thyme liqueur
50 cl - 40°

This liqueur, characteristic of Haute Provence, is produced with wild thyme, a rustic and rebellious plant, harvested at the beginning of springtime, a time when our whole region is scented by this "simple"perfume. This characteristic digestif is testament to time-old tradition and regional soils, thanks ti its delightful garrigue perfume!

75 cl - 18°
Vermouth de Forcalquier is an aromatized wine made with absinthe and vivacious, bitter plants and spices (lemon balm, mint, mugwort, green aniseed, cinnamon, coriander and pink peppercorns).
Vermouth de Forcalquier is a full-flavoured aperitif in a superb vintage style bottle.