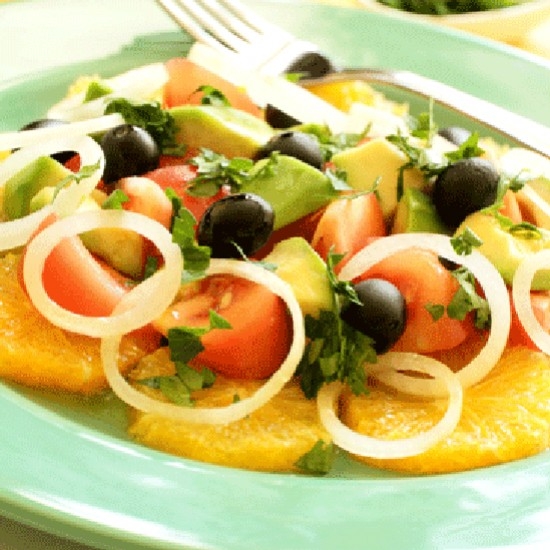 Olive, Avocado and Orange Salad with Pastis
Ingredients
Serves 4

•    4 oranges peeled and cut into rounds
•    1/3 cup of Pastis
•    1/3 cup of olive oil
•    ¼ cup of lemon juice
•    3 drops of hot sauce (Tabasco)
•    2 avocados
•    1/3 cup of black olives (Kalamata or Niçoise) roughly chopped
•    fleur de sel salt
Preparation
Sprinkle oranges with Pastis and let marinate between 30 minutes and 2 hours.
Whisk olive oil, lemon juice and spicy sauce.
Just before serving, cut the avocados in two and remove the seeds. Carefully remove the skin. Cut each avocado into fine slices lengthwise.
Place avocado pieces in salad plates. Sprinkle avocado with olive oil/lemon mixture and dust with fleur de sel salt. Insert orange pieces between avocado slices.
Place some olives at the top of the plates and serve immediately.

 
Related products

70 cl - 45°
Pastis with a unique character: mixed from more than 65 plants and spices, it is powerful and aromatic on the palate.