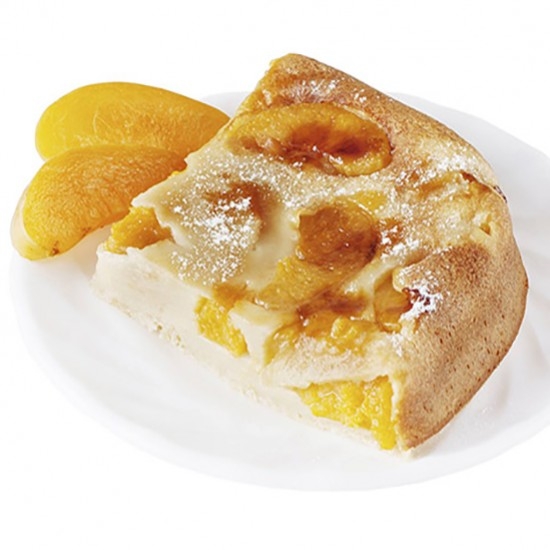 Peach and RinQuiinQuin Cobbler by Anne of the
Ingredients
• 700 g white peaches
• 2 eggs + 1 yellow
• 3 tablespoons brown sugar
• 20 cl floral cream
• 5 cl of RinQuinQuin
• 2 tablespoons flour
• Half-salt butter shavings
• 2 teaspoons lemon verbena
Preparation
In a blender or with a dipping mixer, mix together the eggs, yellow, sugar, cream and flour.
Place the peach slices in a gratin dish.
Pour the mixture on top.
Sprinkle with small shavings of semi-salt butter and sprinkle lightly with brown sugar. Bake for 25 minutes in a preheated oven at 200°C.
Sprinkle with finely chopped lemon vervain and serve warm.
Vegan version replace the flower cream with coconut milk and the salted butter shavings with sparkling cocoa butter with fleur de sel.
© Photo : 123RF - darkbird
Related products

15° - 75 cl
RinQuinQuin is a white wine-based apéritif, with peaches, leaves of peach trees picked in autumn,  sugar and  alcohol.