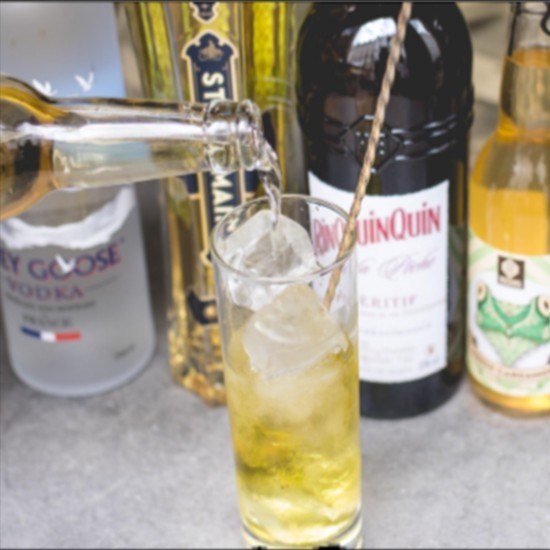 Peach don't kill my vibe @ Le Syndicat, Paris
Ingredients : 
• Vodka Grey Goose
• Saint-Germain Liqueur
• Rinquinquin
• Saffron syrup
• Kombucha Cardamom
• Cucumber
Preparation :
Pour 15 ml of Saint-Germain.
Add the same measure of Rinquinquin and 40 ml of Grey Goose
Add a dash of Safran syrup
Pour ice cubes throughout long drink glass
Extend with the Kombucha
Decorate a long, thin slice of cucumber that is placed in a "spiral" inside the glass.
Photo credit : Le Syndicat, Paris
Related products

15° - 75 cl
RinQuinQuin is a white wine-based apéritif, with peaches, leaves of peach trees picked in autumn,  sugar and  alcohol.