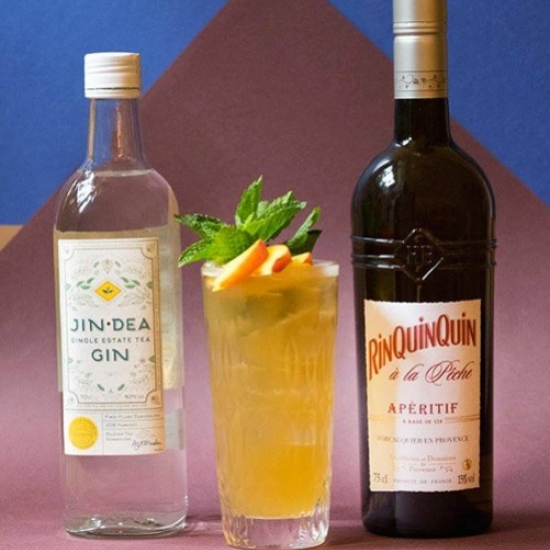 Peach ice tea par The Citizen (Glasgow) pour Cocktails in the City
Ingredients :
30ml Rinquinquin
20ml Jindea Single Estate Tea Gin
20ml lemon juice
10ml gomme
150ml Earl Grey tea

Preparation :
Add all ingredients to shaker, shake, pour over highball with cubed ice.
Garnish with peach slice & mint sprig.
© photo : Post Prohibition
Related products
15° - 75 cl
RinQuinQuin is a white wine-based apéritif, with peaches, leaves of peach trees picked in autumn,  sugar and  alcohol.