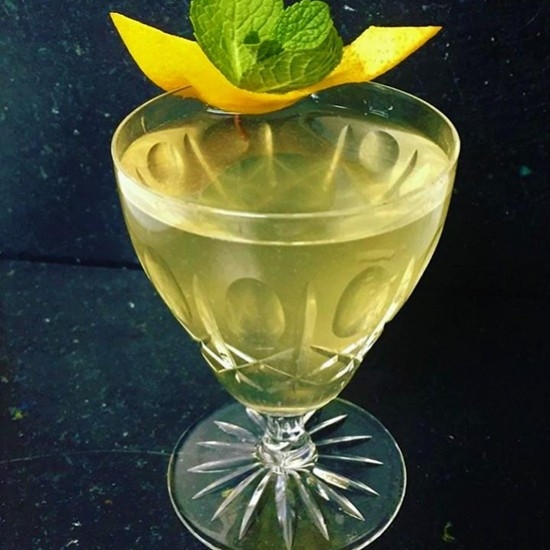 Peach Julep @ Jean-François St-Pierre, bartender du VVTaverna (Montreal)
Ingredients :
• 15 ml Aquavitus
• 15 ml Rinquinquin
• 20 ml simple syrup
• 15 ml lemon juice
Preparation : 
Cool the glass with ice. (Discard before pouring alcohol.)
In a mixing glass, put all the alcohols with ice and stir for 10 seconds.
Double-filter in a crystalline Oldie glass on stand without ice.
Chop an orange zest and make an incision in the centre. Make a twist to give it a shape and place it on the glass. Insert mint head into incision.
Credit : @jfstpierresomm
Related products

15° - 75 cl
RinQuinQuin is a white wine-based apéritif, with peaches, leaves of peach trees picked in autumn,  sugar and  alcohol.