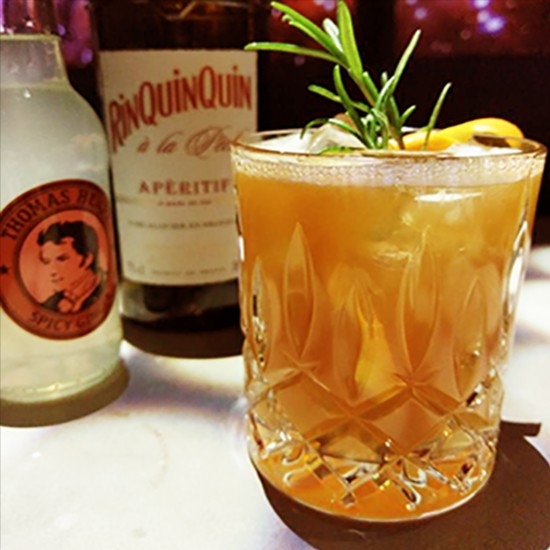 Peach Mule by Felix Arnold, Bar manager du Roy & Pris (Berlin)
Ingredients
4cl of a dark rum (in that case it's Gosling's Black Seal),
1,5 cl of the RinQuinQuin Peach,
3cl of fresh lemon juice
2cl of liquid brown sugar
Preparation
Shake everything with ice cubes for about 10 sec.
Fill it into a tumbler with just about 4 cubes of ice and fill up with Thomas Henry Spicy Ginger (or any other ginger beer).
Finally garnish the drink with an orange peel and Rosemary.
© photo : Roy and Pris
Related products

15° - 75 cl
RinQuinQuin is a white wine-based apéritif, with peaches, leaves of peach trees picked in autumn,  sugar and  alcohol.