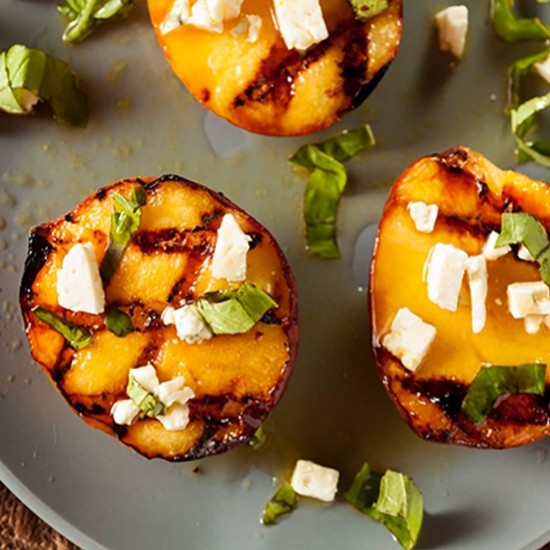 Peaches in the ricotta, the basil and RinQuinQuin
Ingredients (for 4 people): 

• 4 peaches
• 50 gr of ricotta
• 5 cl of RinQuinQuin
• Some sheets of basil
Preparation:

• Peel peaches, cut them in two, make them wallow in Rinquinquin during at least one hour, reserve.
• Cut the ricotta in small dice.
• Chisel the sheets of basil
• Make burn out in the barbecue peaches for a few minutes.
Training (in the plate): 
• Put down the grilled peaches, add some dice of ricotta and the basil
• Have a rough time with very fresh RinQuinQuin!
© photo : Bambule Medias
Related products

15° - 75 cl
RinQuinQuin is a white wine-based apéritif, with peaches, leaves of peach trees picked in autumn,  sugar and  alcohol.