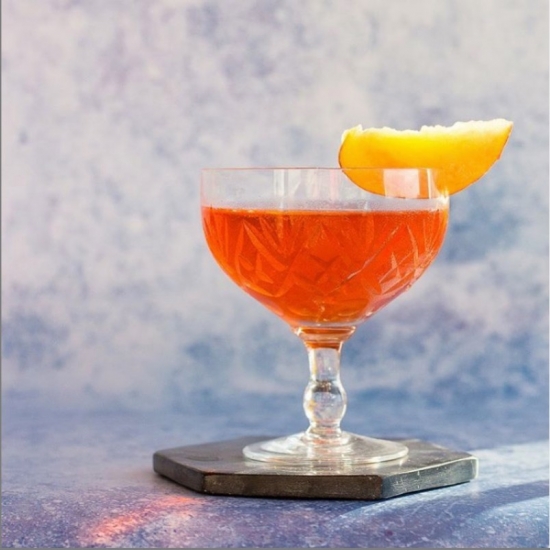 Peachy Keen Boulevardier @ Yvonne from tasteandtipple.ca
Ingredients :
1 oz RinQuinQuin
1 oz Rye Whisky
1 oz Aperol
1 slice peach
Preparation : 
Add RinQuinQuin, rye, and Aperol to a mixing glass. Add ice. Stir with a barspoon for 30 seconds. Strain into a chilled coupe and garnish with a peach slice
Photo credit: @tasteandtipple
Related products
15° - 75 cl
RinQuinQuin is a white wine-based apéritif, with peaches, leaves of peach trees picked in autumn,  sugar and  alcohol.